September Music News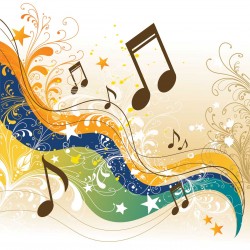 Mark your calendar! Our 3rd and 4th Graders will be presenting a Patriotic Music Program to the book "America Is..." by Louise Borden on Thursday, November 9th at 6:30 PM in Mother Seton Hall. Look for more information to come!
What are we working on in music?
Kindergarten: Kindergartners have been learning about our four voices (speaking, whisper, calling, and singing voice). Our kindergarten music lessons often include echo singing, fingerplays, action songs, beginning instruments like the triangle or frog rasps, lots of movement to songs, games, and chants, and often a children's book reinforces the musical concepts we are working on.
Here are some of the children's books we have used in music class in case it is one you would like to find at the library or add to your home book collection:
She'll Be Coming Around the Mountain
Peanut Butter and Jelly
Little Rabbit Foo Foo
Over in the Meadow
Mary Wore Her Red Dress
1st - 2nd Grades: First and second graders have been reviewing the concepts of 4 Voices and Steady Beat with lots of rhymes and songs. Moving to music is a huge part of developing beat and rhythm, so we do a lot of moving in the music room. We also play a lot of singing games that we will later pull out music literacy concepts of reading pitch and rhythms, so often our classes look like a lot of play, but as Albert Einstein said, "Play is the highest form of research". All of the musical play that we do builds a strong foundation for all of the music literacy learning that is already happening and will be built on in the months to come.
Some of our favorite singing games from 1st and 2nd Grade:
Apple Tree
Bee Bee Bumblebee
Down Down Baby
Bounce High, Bounce Low
3rd Grade: In third grade music we have read the book, "America Is..." that our 3rd and 4th Grade Music Program will be built around. We have started learning "50 Nifty United States" and "The Star Spangled Banner" which will be a part of our music program.